Help! The legos are attacking us ...
As parents we learn everyday that playing is valuable for kids. But when it comes to Legos, things can get quickly out of hand!
Download a free plan via the blog article here:
This time this project is part of the Blue lagoon design kids room! You will find below an of simple lego table for you kids and some useful info about some legos positive impact in their life...
This idea came to me when I found myself stepping on legos while walking at home and to be honest: it hurts like hell!
After this experience, I have decide to create a simple design lego table for my kids, which could also have big container for future purchase.
To have a visual overview, please check our video at the bottom:
What can promote intellectual and physical development more than good old fashioned LEGOS?
Help to Build Creativity

Develops fine motor skills

Plays off a child's strengths

Help to build confidence

It helps problem-solving skills

Development kids 3Ps (patience, persistence and perseverance)

Teaches kids that it's ok if your build looks different from other builds

It opens up new worlds

It increases their awareness of engineering

Encourages cooperation and teamwork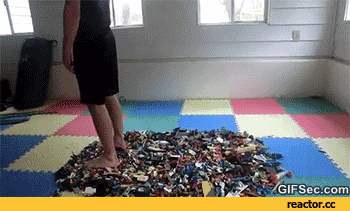 Mr ATC for another idea of housing...
Support ATC for more sustainable consumption patterns! Book here and share!
=> Hotels
=> Flights
=> Holidays homes
=> Car rentals
Popular - How To do Videos: Subscribe here
If you like or hate this article, comment below! Tell us what you think and share your opinion on your social media...